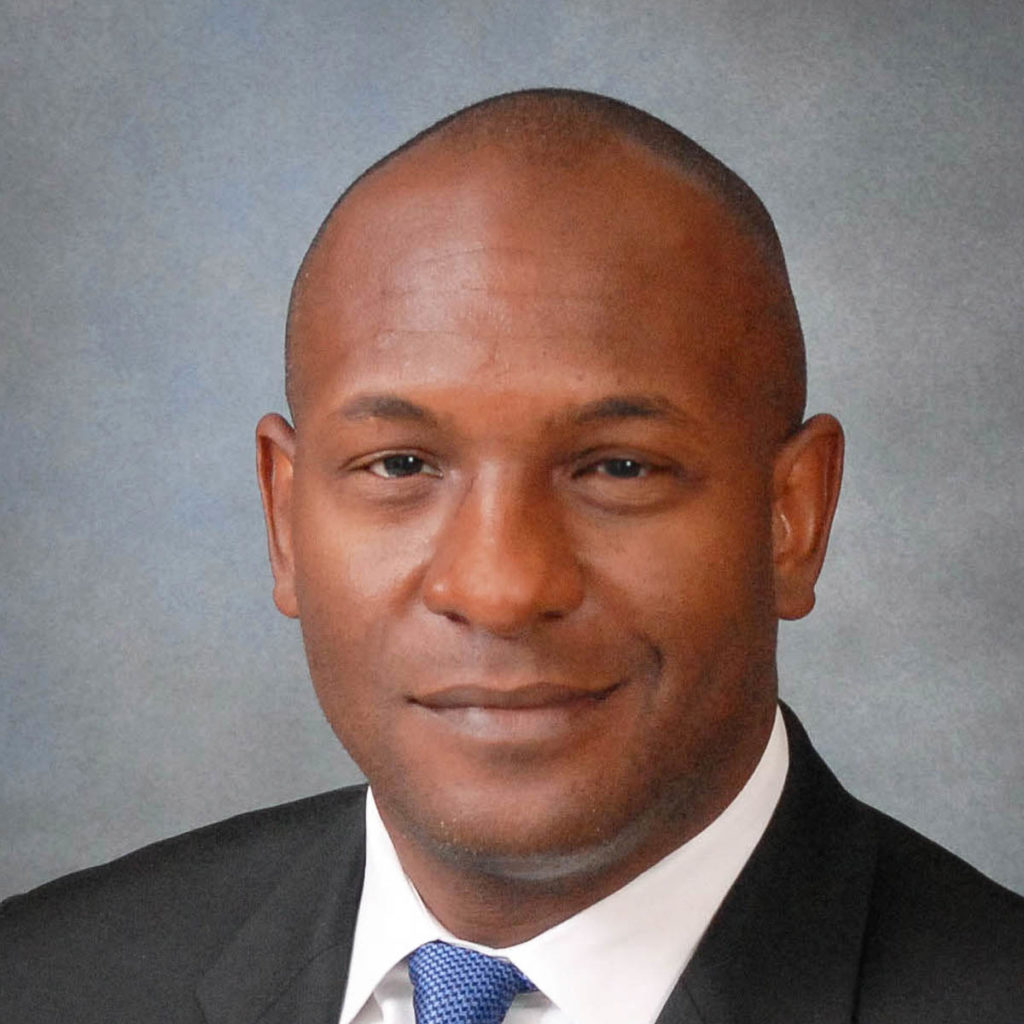 Bobby B. DuBose is a business executive and servant leader with deep ties to the South Florida community. He was re-elected for a second term in the Florida House of Representatives on November 2016 and accepted the position of Democratic Leader Pro Tempore until 2018. This follows his many years of service as Commissioner for District 3 with the City of Fort Lauderdale. Additionally, Mr. DuBose was elected as Chair of the Broward Legislative Delegation for 2016-2017. In April 2019, House Democrats voted Mr. DuBose as Leader Designate for 2020.
Mr. DuBose received his Bachelors of Arts degree in Economics from the University of Florida. After graduation, Mr. DuBose returned to his hometown neighborhood where he learned the true meaning of "to whom much is given, much is required."
Mr. DuBose believes strongly in community service and has volunteered his time serving in many civic organizations since childhood. He is a life member of the NAACP, a life member of Kappa Alpha Psi Fraternity, Inc., a life member of the University of Florida Alumni Association and Florida Blue Key.
During his term on the Fort Lauderdale City Commission, Mr. DuBose was appointed to the Broward County Planning Council where he served as the Vice Chair. He was the City's representative to the Tourist Development Council, as well as the former President of the Broward League of Cities and former Board of Directors Member of the Florida League of Cities.
Mr. DuBose also served as a member-at-large for the National Black Caucus of State Legislators, and a member of Florida Conference of Black State Legislators, the National Conference of State Legislatures, Florida Blue Key Advisory Board, and University of Florida National Alumni Board.
Mr. DuBose has received several honors and awards including:
       Florida Sheriffs Association: Friend of the Sheriff Award 2019

       Jack & Jill of America, Inc.: Greater Fort Lauderdale Chapter 2019 Legislative    Pioneer

       Florida League of Cities 2018 Defender of Home Rule Award

       MODCO 2018 Community Service Award

       Florida League of Cities' Legislative

       Appreciation Award in 2016, 2017, 2019

       2017 Florida Association of Counties Legislative Leadership Award

       Sistrunk Historical Organization 2017 Honoree

       2015 Exceptional Service to the Community Award from the TJ Reddick Bar Association

       Florida League of Cities' Freshman Legislator of the Year 2015

       2014-2015 SWAT Advisor of the Year from Florida Health

       2013 Broward Education Foundation's Hall of Fame Outstanding Achievement Award

       2012 American Tennis Association Hall of Fame Chairman's Award

       2011 South Florida's 50 Most Powerful Black Professionals by Legacy Magazine

       2011 Ordinary People Doing Extraordinary Things by Friends of the AARLCC

       2009 Gold Coast Magazine's "40 under 40" Broward County Rising Stars

       2009 Broward Young Democrats – Young Democrat of the Year
Mr. DuBose is a member of Mount Bethel Ministries Fort Lauderdale. He is married to the former Yvette Culver and the proud father of Ethan Joshua and Jacob Emmanuel.